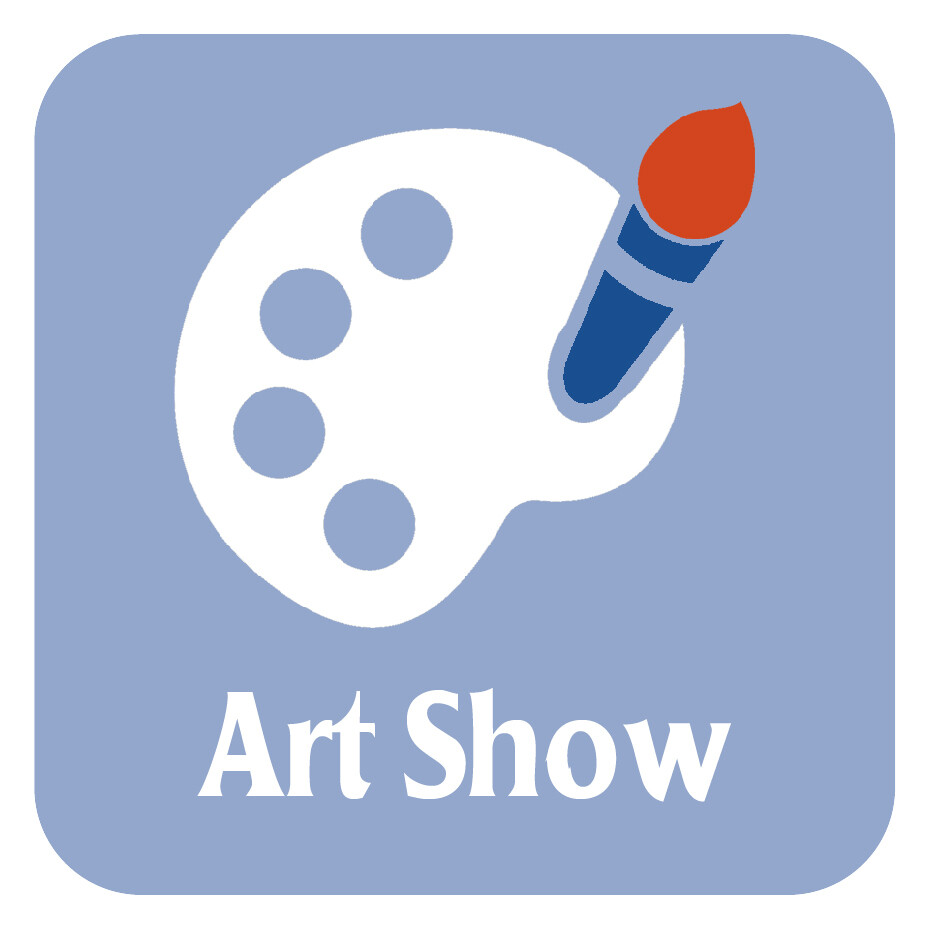 Art Show
SKU 00111
Product Details
All about the Samoyed Art Show
Anyone may enter the Samoyed Art Show. Entrants need not be a member of the Samoyed Club of America in order to participate.
Entrants do not need to attend the National in order to enter the Samoyed Art Show, but their artwork must be there for judging and display.
If not attending, entrants must arrange for their artwork to be delivered to the site on time, as well as picked up after the show.
Please contact the Art Show Co-Chairs – Donna Dannen and Pam Landers - (donnadannen@gmail.com) for additional details if they wish to enter but will not be in attendance.
Entry Deadlines, Fees, etc.
Pre-Registration: All entries must be pre-registered by August 1, 2021.

Delivery: The actual items must be delivered to the Art Show Committee by 5pm on Monday, September 20, 2021 in the Island Grove Regional Park Event Center – Pawnee Buttes conference room.
Art show judging will take place on Tuesday, September 21, 2021
Art show viewing will begin on Wednesday, September 22, 2021
Registration fee: $8.00/entry
Entrants will pick up their entries on Friday, September 24, 2021, at the close of judging.
Level of Mastery - For the purposes of judging, artists shall also designate their entries by Level of Mastery:
What is the difference between the Professional and Amateur Mastery Levels?
This distinction has nothing to do with whether or not a person makes a living selling their art (or has ever sold a piece). An entrant's mastery of one technique or medium might be at the amateur level, but an "old pro" when creating art in a different medium. It is up to the entrant to decide what level of mastery the entrant has achieved in any given medium. As such, if an entrant enters more than one item in the Samoyed Art Show, each entry should be designated at the appropriate mastery level for the work in that specific medium. If an entrant feels they are working at an amateur level in a certain medium then they should designate any pieces done using that medium for entry in the Amateur category. If the entrant feels their mastery of a given medium is at professional level, then they should enter their masterpieces made with that technique/medium in the Professional category.
Artwork Medium Categories:
Two-Dimensional: May include artwork created on a flat surface, using any medium. This may include, but is not limited to: chalk or oil pastels, watercolor, oil, ink, pencil, crayon, acrylic, gouache, decoupage, etc.
Three-Dimensional: May include sculpture, carving, stained glass, beading, mosaic, welding/metalwork, papier-mâché, pottery, etc. The possibilities of this category are limited only by the entrant's imagination!
Photography. The photography category is subdivided into:

Color
Black & White Photography

Fabric Art: Fabric art is, basically, any artwork made of fiber. It may include dimensional or flat pieces. There are 3 subcategories of Fabric Art:

100% Samoyed Hair: This is an item made entirely of either pure Samoyed hair or a Samoyed hair blend (with wool, angora, silk, etc.).
Samoyed Hair-Embellished: These items are not made entirely of Samoyed hair, but they have at least some amount of Samoyed hair (or blend) incorporated into the piece. This could be something such as an afghan with Samoyed hair fringe, a hanging with a Samoyed hair element, wool socks with Samoyed hair toes and heel, or a beret with a Samoyed hair topknot.
Samoyed-Motif Fabric Art: This is fabric art with some sort of decoration depicting Samoyeds. Possible examples would include a hand painted jacket, a quilt with a Samoyed appliqué, a Christmas stocking with an embroidered Samoyed, a cross-stitch piece, beadwork, etc.
Exhibition Only?: (Yes / No) Judges may enter the art show, as Exhibition Only. Others who prefer not to have their pieces judged, may enter as Exhibition Only.

Donate Artwork to SCA Auction?:
Yes - This artwork will be donated to the SCA 2021 Auction.

No - This artwork will NOT be donated to the SCA 2021 Auction. It will be returned to the entrant at the conclusion of the art show.
Preparation of Entries We suggest that entrants take measures to protect their two-dimensional pieces and photographic pieces. They also need to be displayable. Matting serves this function very well. Frames are also acceptable, but not required. If an entrant's piece is likely to smudge, we suggest they cover it with shrink-wrap, glass, acrylic or a similar type of protection. Entering good quality prints of your original work is another excellent way to avoid smudging. Entrants must mark their artwork with their name in a location that will not show during display, such as the bottom of three-dimensional pieces or the back of two-dimensional pieces. Fabric pieces may be marked on the inside or with an attached tag that is hidden from view.
PLEASE DON'T FORGET! The DEADLINE for delivering entries to the Art Show Committee on site is MONDAY, September 20, 2021 at 5pm in the Island Grove Regional Park Event Center – Pawnee Buttes conference room.
We look forward to seeing these artistic masterpieces at 2021 Samoyed Art Show!
Questions may be directed to the 2021 Art Show Co-Chairs – Donna Dannen and Pam Landers – donnadannen@gmail.com.
Save this product for later